Hey everyone. I'll be taking a hiatus to finish up this chapter as well as the video animation.
I'm going through a personal hell right now, and that's all I can really say about what's been going on in my life. Because of this, the updates are suffering.
And so, I would rather take the time to make the chapter look good than sacrifice any more panels due to stress. Patreon rewards for Feb and March will come over the course of this month.
After this chapter and its video are complete, I will begin work on the animated video that was funded through the kickstarter, as well as putting together Book Two and fixing up Book One. Streaming of kickstarter stuff will take place at the livestream channel.

This weekend I will be at KATSUCON doing a number of panels/programming events, will have a table full of merch and art, and will be available to sign stuff and talk to you guys! The table is in the Merchants Hall, O7: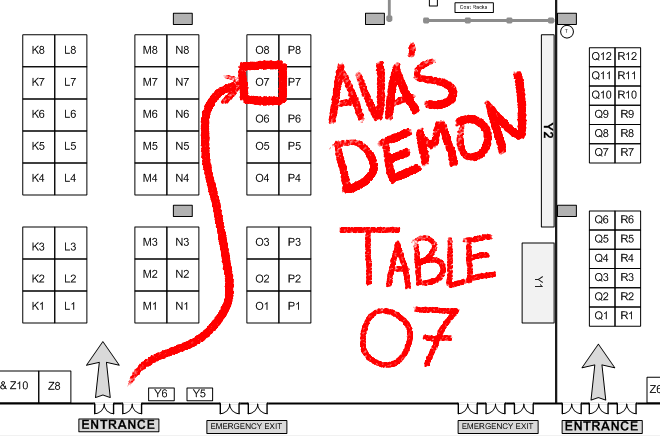 These are the events I SHOULD be at, if I don't miss them for one reason or another. Hope to see you there!

---
2/2/2015
---
Hey everyone! So I want to apologize for the updates being so short for the last few weeks. I never meant to trash out on supplying content. Truthfully life has just been really hectic, between the kickstarter going up, doing work for various clients, going without power while my ceiling fans were fixed (they fell from the ceiling it was quite a week) AND visiting family in honor of a new baby niece, who is super cute and super baby!! Phew!

Today's update is 5 pages for a few reasons, one being that these past panels have been a challenge for me artistically, another reason being that we are going to be taking a different turn in story this Thursday, and its only right that I stop it here. I hope you enjoy what I've made. I promise to start producing more, and I'm trying my hardest each week to draw faster. I made a promise that I would update at least 20 panels a week and I want to keep it, to the best of my ability!

In other news, I will be at OTAKON, ANIME STL, and KATSUCON this year. I'm working on getting a convention schedule up on the bars of the news feed. I'll also supply info on the panels I'll be doing, what I'll be selling, etc. Otakon will be SUPER fun because I'll be there with the Reverie crew, running a treasure hunt to see if you can visit all our tables. It should be a lot of fun!! Until next time...
---
1/15/2015
---
The Ava's Demon Kickstarter has launched!!! Yay! There will be 40 days to pledge for either or both books one and two!
---
1/1/2015
---
Happy new year! The kickstarter date has moved again, it will be sometime this month, hopefully within a week of this post.
I've decided to take more time to prepare the art and video for it as well as polish up the tiers so that they are easier to choose from.
I will be streaming stuff on and off here.
---
12/28/2014
---
Instead of an update on 12/29, I'll be streaming kickstarter stuff all day since it's launching (hopefully) this week.
The link to the livestream is here. See you then!
---
12/17/2014
---
Updates will resume Monday the 22nd! The host needs up to 72 hours this week to set up the rest of our server.
---
12/12/2014
---
As you can see, the site was/is broken as heck. We are actively working on it day by day to get it back up and running fully. The forums are currently not working.
The kickstarter is set to launch in January for both Book 2 and a reprint of Book 1, as well as a final stretch goal for a fully animated Ava's Demon chapter animation.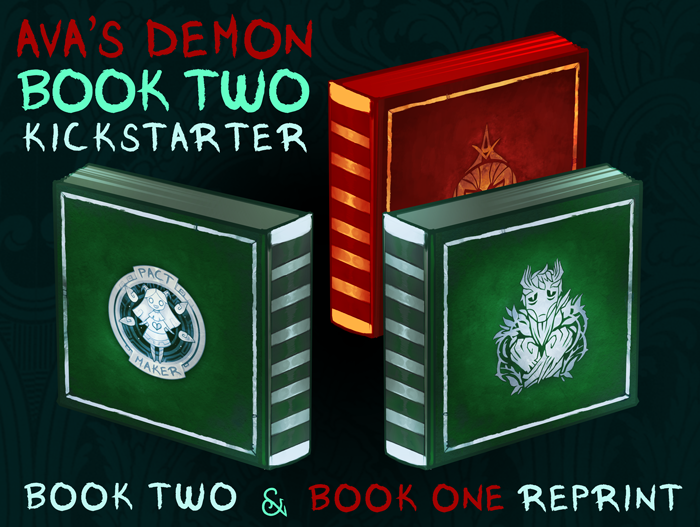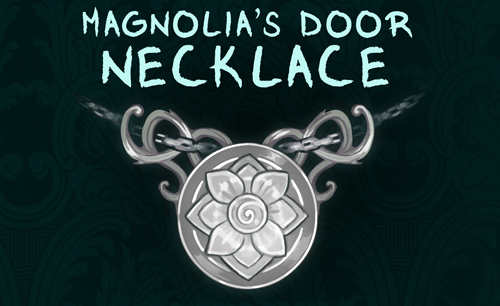 Also, in case you haven't noticed, the Storenvy has launched!
There you can buy merch from the last kickstarter as well as some signed prints or new buttons made by myself (unlike on society 6). All funds from the store are currently being used to buff up our server:
Updates are postponed until the site is completely rebuilt, which hopefully will only take another week or so.
It's been a journey, that's for sure. Thank you so much for your patience, and a special thanks to all the patreon doners, you are life savers and life motivators!!
---
---

9/15/2014
---
I stopped the update short this time because we are ready to move onto the next chapter in the story, which is going to be really intense for me artistically and for the comic story-wise. It is a very important chapter and is something I do not want to rush or screw up. In order for it to be as effective as possible I need to take a short break to complete it. This includes an end of chapter video update.
I will hopefully only need to take a break until the 30th of September, which is two weeks. During this time I will still stream for the Patreon patrons, answer questions, and post art and new merchandise. Please feel free to email me during the break at pactmakerllc /at/ gmail /dot/ com
I am very much looking forward to completing chapter thirteen and starting fourteen..

---