11/05/2013
---

Ava's Demon will be returning November 28th. I will also be at CTN in Burbank, CA November 15th - 17th, selling stickers, buttons, and art. Hope to see you there!

---
8/17/2013
---
With the kickstarter funded I've been working diligently on the book and all the extra stuff that will come along with it including character profiles, environment spreads, page layouts, key making, etc. etc. A small preview of what's in the works: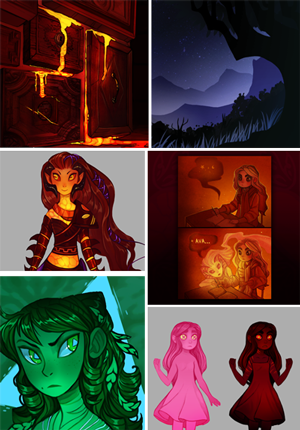 I will also have a table at CTN in Los Angeles this November, possibly selling extras goods left over from the kickstarter mass orders. I'll release more info on my whereabouts and table there as the date nears.
---
5/30/2013
---
---
---